This week and next Anvil team members Lisa Spiro and Korey Jackson will be traveling to points both east and west (and then west again). Weather and flight schedules permitting, Lisa will be in Worcester, MA for the Worcester Polytechnic Institute's Digital Humanities & Arts Symposium (November 2-3), where she'll be giving a keynote address that asks (and answers) "What If We Give It Away? How and Why to Open up the Humanities."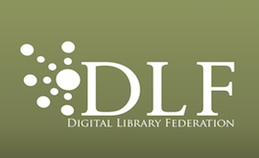 And Korey will be delivering a poster on Anvil Academic's near-term plans at the Digital Library Federation's Community Showcase, taking place during its annual

Finally, Lisa will be on hand at the Educause Annual Conference, also in Denver, CO (November 6-9).
If you plan to be at any of these meetings or events, please don't hesitate to introduce yourself. Or drop us line beforehand and we can plan to meet up. We're especially interested in digital research projects you may be developing.
Hope to see you there (wherever there might be)!